Amnesty director in Turkey faces terror charge
A Turkish prosecutor is seeking to jail human rights activists, including an Amnesty International director, for 15 years on terror charges.
The activists have been charged with membership of, and with aiding, an "armed terrorist organisation", reported the Dogan news agency.
Eight people including Amnesty International's director in Turkey, Idil Eser, were arrested in July when Turkish police raided a "digital security and information management workshop".
The workshop aimed to offer "routine" digital security advice as well as function as a retreat for staff and activists, Amnesty told Sky News.
NGOs operating in repressive jurisdictions are often targeted by government-sponsored hackers who may have been tasked with accessing privileged information, or discrediting those challenging them.
Ms Eser is being held "in the highest security area of the highest security prison in Turkey", according to an Amnesty statement which said the terror charge was "a ridiculous and baseless accusation".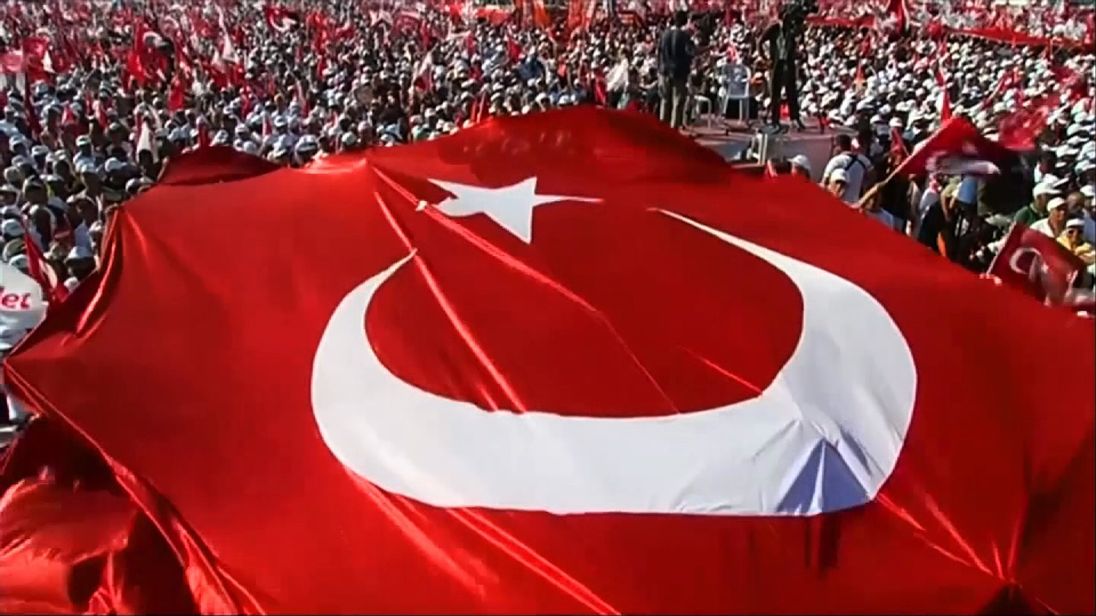 Since a failed coup in July 2016, more than 180 media outlets have been shut down in Turkey and over 140 journalists imprisoned.
Some 50,000 people have been detained as part of the government's crackdowns on dissent and more than 150,000 teachers, academics and lawyers have been suspended from their jobs.
Less than a month before the police raid of the workshop on an island near Istanbul, the chairman of Amnesty International Turkey, Taner Kilic, was also arrested.
Mr Kilic remains in custody, accused of supporting an exiled cleric, Fetullah Gulen, who the Turkish government allege was behind the attempted coup.
The eight human rights activists who have been formally charged with terror offences include German and Swedish nationals.
European Union leaders have expressed concern at signs that Turkey is becoming increasingly authoritarian.
Turkish president Tayyip Erdogan has argued that critics of his crackdowns do not understand the security challenges facing the country.