Could smartphones save the sight of millions?
A British led team who use smartphones to save people's sight have told Sky News they're planning to expand into more than 60 countries. 
Their aim is to replace the complex, bulky equipment traditionally needed for eye tests, and instead empower ordinary people to use their smartphones.
A switch to mobile tests could prove life-changing for the millions living in rural communities in middle to low income countries.
Figures released this week show that of the 36 million people who are blind, 89% live in the developing world. And the vast majority need not have lost their sight.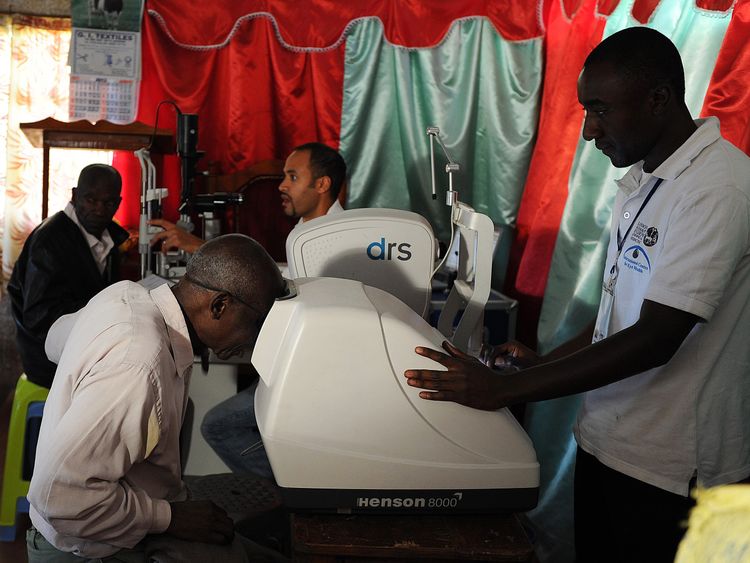 The International Agency for the Prevention of Blindness estimates that more than 75% of blindness is either preventable or treatable.
The greatest challenge has been reaching those most in need. In counties like Kenya, a lack of infrastructure outside cities has left many communities beyond the reach of specialists. The result is that many people go blind needlessly.
That led British eye surgeon Dr Andrew Bastawrous to start developing diagnostic eye tests which could be conducted on a mobile.
More people in sub-Saharan Africa have access to smartphones, particularly android devices, than to clean running water.
Dr Bastawrous and his team developed light-weight retina scanners, which you can clip on to any smartphone.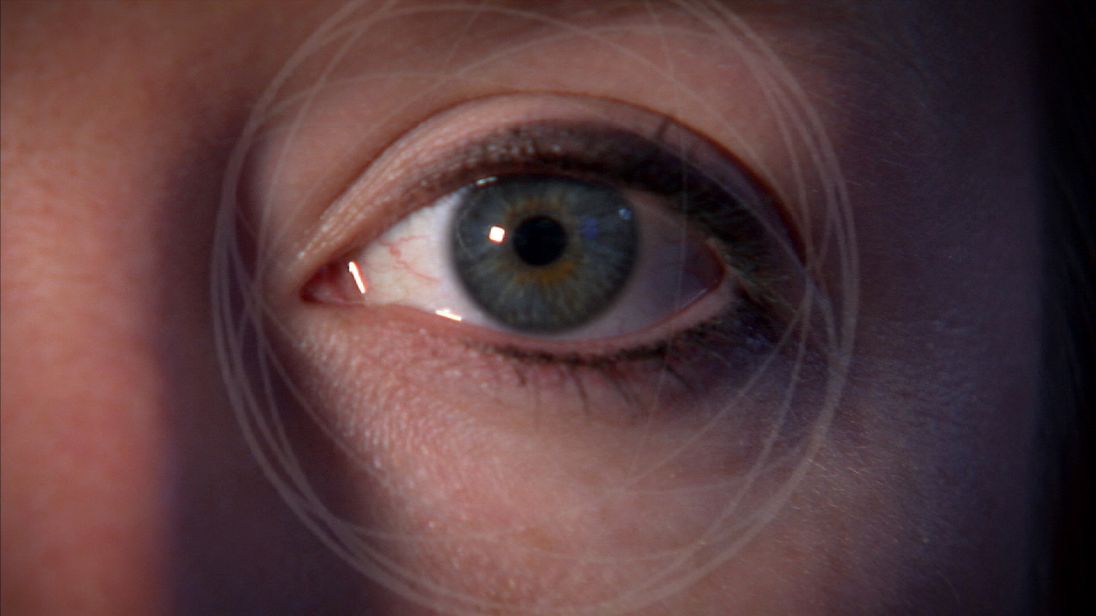 These devices change the optics of a smartphone's camera, allowing images to be taken of the inside of the eye. Results can be collected offline, before later being uploaded and shared with medical experts.
"It's not the patients who need the phone, it's the care-givers," Dr Bastawrous told me.
"What we're doing is extending who can go and find patients. Rather than having an optometrist having to go and visit rural areas, we are able to put this in the hands of non-specialists.
"People like teachers, community workers, and so on. This means your workforce can expand hugely, meaning those who are not currently getting access to anything are being reached."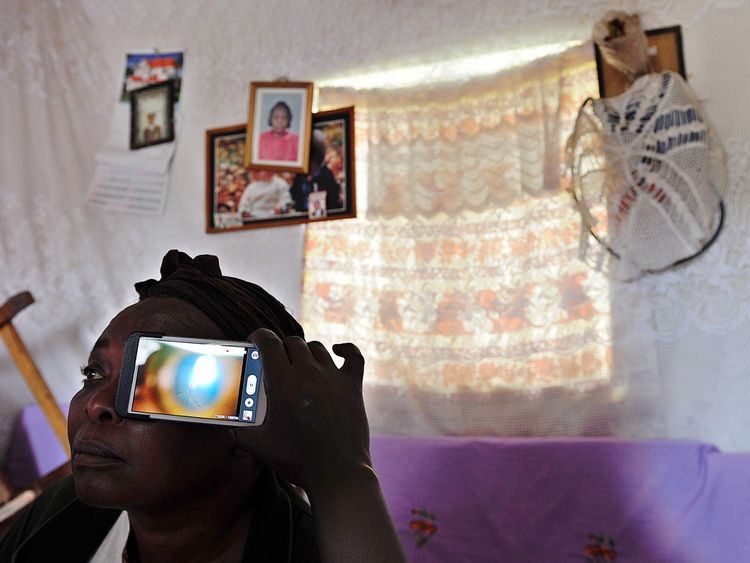 Dr Bastawrous's work has been backed by philanthropist and campaigner James Chen, who founded the 'Clearly' campaign to highlight the issue of poor vision. He believes governments must change the way they approach the problem if progress is to be made.
"There are so many issues in the world today … that poor vision is often at the bottom of the scale of priorities," Mr Chen said.
"But if you think of it in terms of productivity, education outcomes, gender equality, this is something that government leaders must take much more seriously," he said.
Research suggests that avoidable blindness is set to increase threefold by 2050, due largely to a growing and an ageing population. Campaigners hope that harnessing mobile technology could be key to averting this crisis.
:: You can watch the full report in this week's SWiPE here