Douglas Booth Spills The Secrets Of Working On The World's First Fully Painted Film
Douglas Booth has made cinema history by starring in the world's first fully painted feature film, 'Loving Vincent'. 
The movie is made up of 65,000 painted canvases that tell the story of Postman Roulin (played by Douglas), as he sets out to deliver the Vincent Van Gogh's last letter to his brother, Theo. 
Appearing on an episode of 'BUILD', Douglas told HuffPost UK of the scale that went into producing something both so cinematically unique and visually stunning.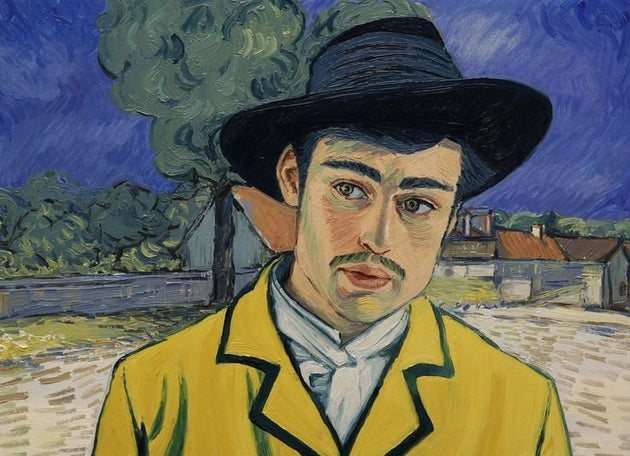 "It's shot is like any other film, then they project every frame onto a canvas, then over 100 artists paint over each frame in the style of Van Gogh," he reveals.  
"It takes one artist five months to paint 30 seconds of footage, so it's an immense amount of work.
"It's 65,000 oil paintings that make up the movie, and if you stacked them up, it would be almost as high as the Empire State Building."
Film bosses had to invent the technology to be able to produce the film, with Douglas revealing the project took seven years from conception to completion. 
Praising the team of artists who worked on it, he added: "Most of this film is them. They spent two years painting it, I spent four weeks filming it."
Watch Douglas discuss the film in the full 'BUILD' interview in the video above…