'Emmerdale': Moira Barton's Pregnancy Confirmed As Character Gives Birth – But Did You Spot These Clues That A Baby Was On The Way?
'Emmerdale' bosses weren't joking when they promised plenty of shocks in this week's episodes and in Tuesday's (3 October) show, Moira Barton gave birth on the floor as explosions ravaged the barn.
Until Monday (2 October), fans – and Moira herself – had no idea that she was expecting a baby, but bosses have now revealed that previous episodes of the soap included two small hints at what was to come.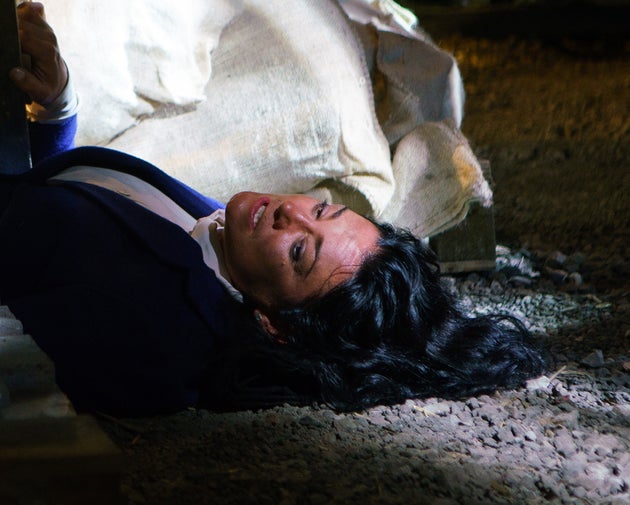 The first came just weeks ago, when Lawrence White was left somewhat dumbfounded when his blood test results showed he was pregnant.
Obviously, Lawrence wasn't with child but a handful of fans did spot that Moira was in the doctor's surgery on the same day and figure the whole thing out:
Following the baby revelation, actress Natalie J. Robb has now revealed that there was one other subtle hint.
"On reflection she has recently felt tired but that was her only true symptom," she said. "I expect, people won't probably believe that she had no symptoms but when I was doing research I was in contact with a really lovely lady called Caroline, who suddenly went into a surprise labour much like Moira.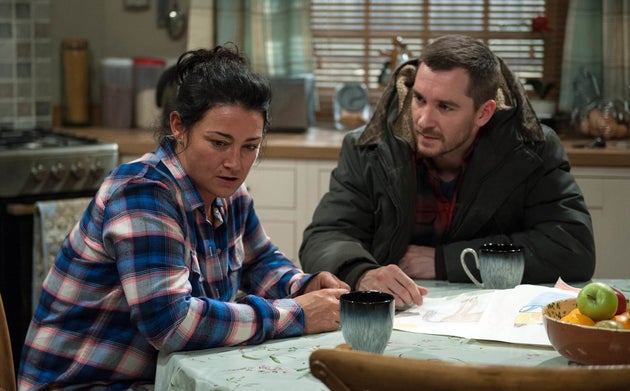 "It was not her first child either so she had been pregnant a few times before but despite this Caroline also didn't know she was pregnant until she went into labour.
"She also had just felt a bit tired much like Moira and she explained her figure didn't really change so her bump wasn't visible so she had no awareness until she went into labour."
Emmerdale's bumper week of action will continue on Wednesday 4 October at 7pm. Catch up on all the latest soap news and spoilers here.