Jennifer Lawrence Recounts 'Degrading And Humiliating' Naked Casting Where Film Boss Ordered Her To Slim Down
Jennifer Lawrence has revealed how she felt "degraded and humiliated" after a film producer forced her to take part in a nude line-up to "inspire" her to lose weight. 
The 'Hunger Games' actress recalled how she was pressured into losing a stone in just two weeks for a film role at the start of her career, and was made to stand alongside other naked women who were thinner than make her assess her body.
Jennifer spoke out about the experience as women in Hollywood continue to come forward with their accounts of sexual harassment and abuse, in the wake of the Harvey Weinstein scandal.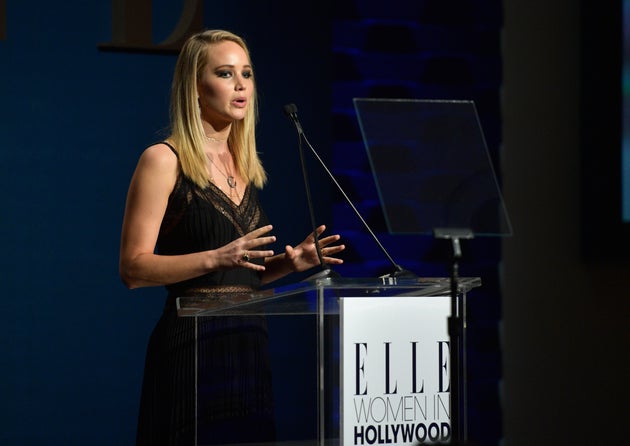 Matt Winkelmeyer via Getty Images
Jennifer Lawrence at Elle's Women in Hollywood Celebration
Speaking at Elle's Women in Hollywood event, a reportedly emotional Jennifer said (via Elle.com): "During this time a female producer had me do a nude line-up with about five women who were much, much thinner than me.
"We are stood side by side with only tape on covering our privates.
"After that degrading and humiliating line-up, the female producer told me I should use the naked photos of myself as inspiration for my diet."
Jennifer then went on to reveal the explicit comments a male producer made to her when she raised concerns over the "unrealistic diet regime". 
"He responded by telling me he didn't know why everyone thought I was so fat, he thought I was perfectly 'fuckable'," she said.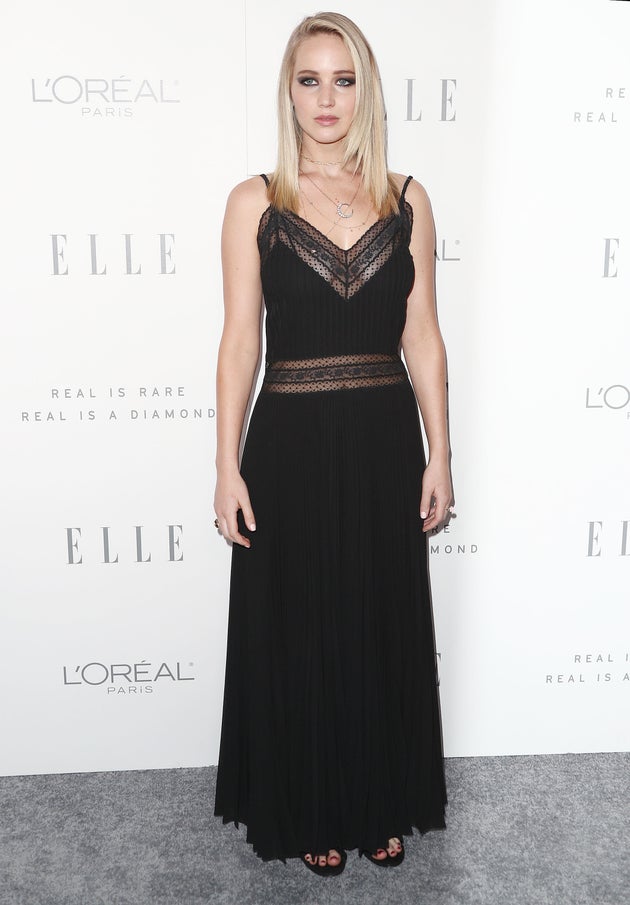 Frederick M. Brown via Getty Images
Jennifer claimed she was made to take part in a nude line-up
Admitting she felt "trapped" due to her lack of power, Jennifer continued: "I couldn't have gotten a producer or a director or a studio head fired. I let myself be treated a certain way because I felt like I had to for my career.
"I was young and walking that fine line of sticking up for myself without being called difficult, which they did call me, but I believe the word they used was 'nightmare'.
"I didn't want to be a whistleblower. I didn't want these embarrassing stories talked about in a magazine. I just wanted a career."
Jennifer was speaking after women around the world shared their experiences of being sexually assaulted and harassed using the hashtag #Metoo on Twitter. 
Useful helplines and websites: