'Liar' Final Episode 6 Review: 13 Times Our Heart Nearly Stopped During Finale Of Joanne Froggatt's ITV Thriller
Fans of ITV thriller 'Liar' finally got the moment they'd been waiting six weeks for when the final episode aired on Monday (16 October) night, as Laura Neilson was finally able to prove to the police Andrew Earlham had raped her and DI Vanessa Harmon.
The tense 60-minute finale saw Joanne Froggatt take centre stage as Andrew's world unravelled around him, but that wasn't to say the episode was without its twists and turns, or indeed that it answered all of our burning questions. 
While we're still in need of more insight on Tom's dark side and more details about Andrew's time in Edinburgh, it proved to be an ultimately satisfying ending to the series – even though we barely had any nails left by the end of it. 
Here's 13 times the final episode had us on the edge of our seats…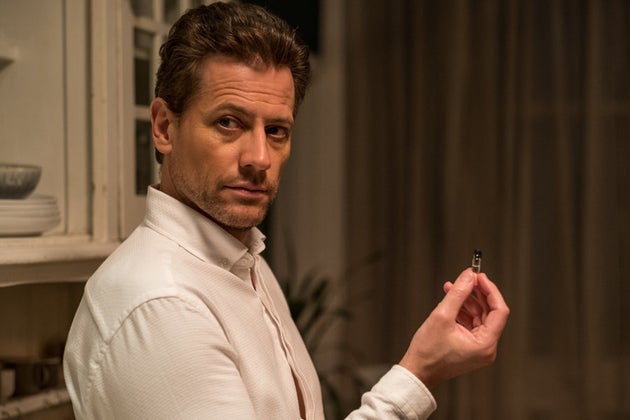 1. When Andrew roped his son in to his web of sick lies
Andrew was many shades of evil, but we still naively thought he cared for his son, which was what made his emotional blackmail into giving him an alibi even more shocking. 
2. When the police walked along the hospital corridor for Andrew
Justice finally seemed to have been served when a group of police officers arrived at Andrew's work to arrest him – but so early on into the episode, we should have known there would be another twist to the tale. 
3. When Andrew appeared at the pub window
Three months later, the charges against Andrew failed to stick, and while Laura was seen trying to get on with her life during a date with the man from the airport in episode four, her life was turned upside down again when she spied Andrew through a pub window with a new girlfriend in tow.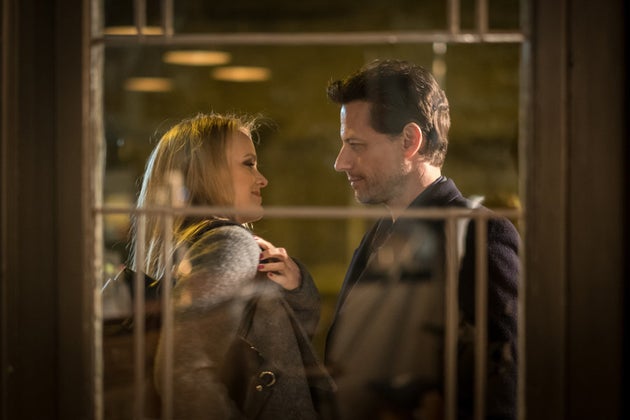 4. When Laura traced Andrew's girlfriend online
Laura really is wasted as a teacher, as she has better detective skills than the police investigating her case, while she proved when she managed to track Andrew's new girlfriend down online and arrange a meeting with her all within about 12 hours. 
5. When Vanessa told Jennifer what Andrew did to her
In a truly heartbreaking moment, DI Harmon couldn't even find the words to tell her wife what had happened to her at the hands of Andrew, and we could feel her unimaginable pain on the other side of the screen.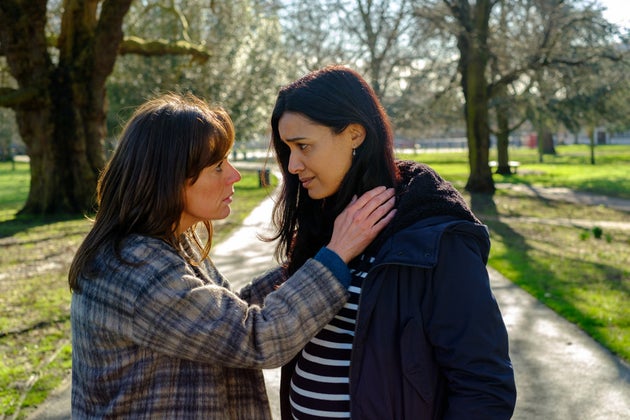 6. When it looked like Luke was finally on to his dad
Having covered his father's tracks, Luke finally looked to have realised his father was guilty of the crimes he'd been accused of.
"If you don't believe me, then you and me…" Andrew told him. We have the feeling the end of that sentence could have been very dark if it wasn't for him being interrupted by a ringing phone. 
7. When Andrew called Laura while outside her house
"It's a bit early to be in bed isn't in?" he chillingly said on the other end of the phone, before recounting minute details of Laura's bedroom. And while that exchange sent shivers down our spines, it proved to be Andrew's undoing, as his admission he "plays back" his assault on Laura led her to the correct conclusion he was filming his attacks. 
8. When it was revealed Andrew's 'new girlfriend' was actually a copper on an undercover operation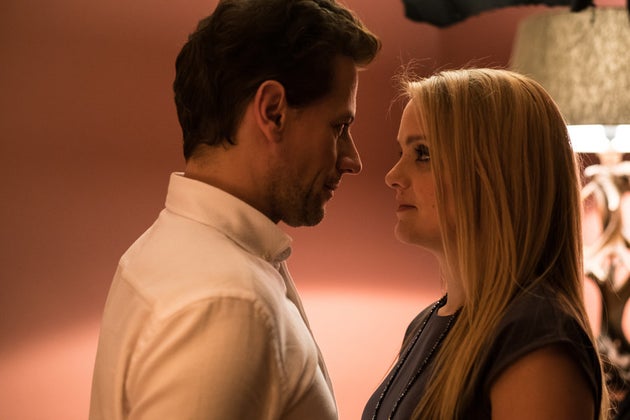 9. When Charlotte took a sample of wine for testing
We have never willed anyone to hurry up more than we did while Charlotte was taking a sample of the wine Andrew had given her to be sent off for testing. Unfortunately for her she got caught, and our hearts were literally in our mouths as we waited to see what a crazed-but-also-scarily-calm Andrew would do next. 
10. When Laura found Andrew's stuff in the garage
We predicted Laura would be the one to find those recordings Andrew had been storing in his mother's garage, and we felt such relief for Laura that she finally got the proof she'd needed. However, there was still the worry Andrew's mum's carer looked set to throw a spanner in the works at any minute. 
11. When Laura watched the footage
After Laura found a file on the memory card titled 'Vanessa', we felt just as much horror as Laura did without even seeing what she was watching, which is a real testament to Joanne Froggatt's acting prowess. Next year's Baftas are going to be a hotly contested thing between her and Doctor Foster's Suranne Jones, we'd say.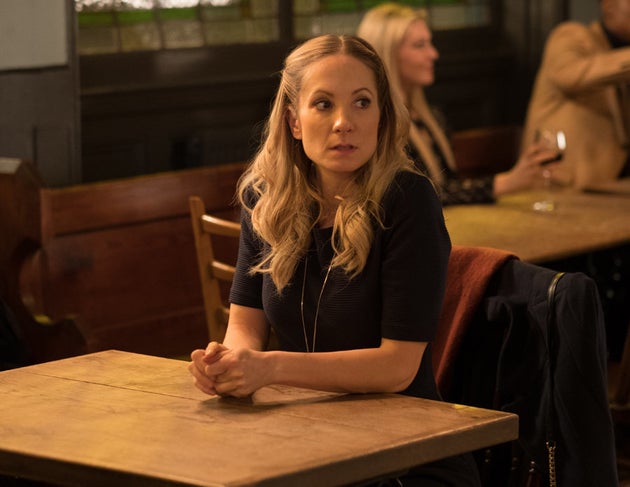 12. When it was revealed Andrew was missing
After a warrant was issued for his arrest for attacks on 17 women, we finally believed Andrew was about to be caught, only for the action to then flash-forward three weeks, where it was revealed he had escaped arrest by going on the run. Or so we thought… 
13. The final moments
The closing minutes of the series revealed Andrew was not on the run, but was actually dead, when his body was seen lying lifeless and bloodied in the marshes. But one big question remains – did he kill himself or was he murdered? With a second series now confirmed, we'd place our bets on this being the key storyline for Liar's next run.
The whole series of 'Liar' is available now on the ITV Hub. 
The Best Dramas So Far Of 2017