Marilyn Manson Cancels Nine Concerts After Suffering On-Stage Injury
Marilyn Manson has been forced to cancel nine live shows, after suffering injuries when a large part of his stage set fell on top of him at the weekend.
The musician was performing at the Hammerstein Ballroom in New York on Saturday (30 September), when a piece of scenery landed on him mid-performance.
Video footage of the moment was captured by fans, and one eyewitness told the BBC that when the prop was lifted, Marilyn did not get back up:
A representative for the star has now confirmed to Rolling Stone that he is receiving treatment, with his next nine live dates being cancelled.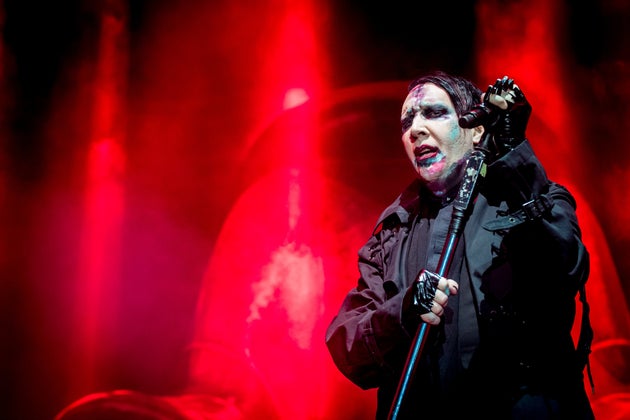 Francesco Prandoni via Getty Images
Marilyn Manson
It's believed the cancelled gigs will be rescheduled for a later date, and at present, Marilyn is scheduled to return to the stage on Sunday 15 October.
His tenth studio album, 'Heaven Upside Down', will be released on Friday (6 October).