'Strictly Come Dancing': Chizzy Akudolu Admits Early Exit Shattered Body Transformation Dream
'Strictly Come Dancing' eliminee Chizzy Akudolu has admitted one of the reasons she was so gutted to leave the competition is because she was hoping to lose more weight. 
The former 'Holby City' actress revealed she lost half-a-stone in the three weeks she spent training for the BBC ballroom show, prior to being voted off on Sunday (1 October). 
Speaking to HuffPost UK, Chizzy told of how she was looking forward to transforming her body as the weeks went on, but an injury meant it could have actually been a blessing she was first to be eliminated.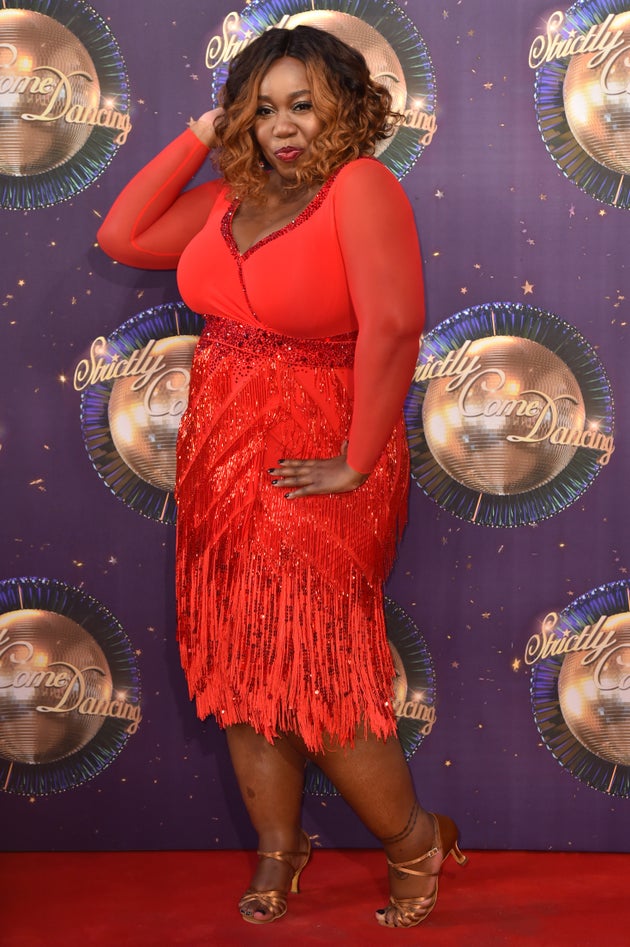 She explained: "I knew I was going to get fitter and that I was going to lose weight. I actually lost half-a-stone in the three weeks, and I thought there was more to come off and if I kept working, it would.
"I was really looking forward to putting pictures up and seeing my body transition over the weeks.
"But I did hurt my knee before the first live show, and I've been having physio and having to have it strapped while walking and dancing. So in a way, maybe that's the way of the universe saying that I need to rest my knee."
She added: "This is better than the gym for me. It's fun dancing. I will be looking up some classes."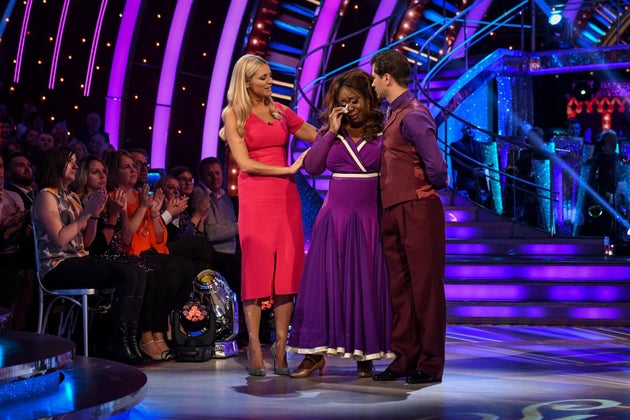 'Strictly' fans saw how Chizzy was highly emotional after being voted off, when the judges opted to save Brian Conely over her, following the first dance-off of the series. 
Her tears didn't end after the credits finished rolling though, admitting she has found herself upset at various points since. 
"I'm feeling a bit more accepting of it now," she claimed. "On the day I was mortified. I didn't sleep very well and every now and again I would start crying.
"I just loved it. It's a show I've loved for years and always wanted to do. You just suddenly think how it's all now been taken away. I don't think you ever prepare yourself to go, and certainly not first."
She continued: "It's so ridiculous because nobody died, but you think about all the plans you had to learn all the dances, and the hair and costumes, and suddenly it's just gone with no warning.
"I didn't think I would win, but I didn't think I would be out in the first round either."
Not only did Chizzy not expect to be eliminated first, she also admitted she believed she had done enough to escape landing in the dance-off, despite scoring just 16 out of 40 for her Foxtrot. 
"I didn't think we would be in the bottom two," she said.
"I knew the scores from week two weren't great but I thought we'll be OK and that people enjoyed it and it wasn't as bad as they said. So when we got to the bottom two, I thought it was fine and we'd pull it out.
"I thought we did, but obviously we hadn't."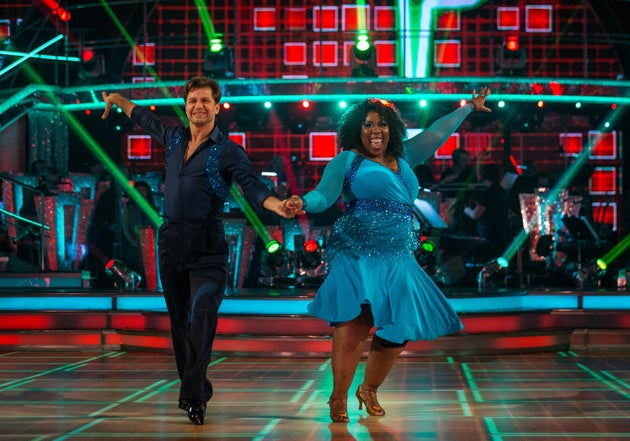 During the interview, Chizzy also addressed some criticism aimed at this year's competition about the amount of previous experience some contestants have. 
Alexandra Burke has starred in a West End show produced by Craig Revel Horwood, while Aston Merrygold was famed for his moves in boyband JLS and was even a judge on Sky1′s 'Got To Dance'.
However, Chizzy insisted the fact it was not a level playing field did not matter. 
"I think it's the nature of the show," she said. "Danny Mac last year was an incredible dancer, but he didn't win.
"I don't think it's necessarily a case of the best dancer will win, it will be who improves the most. It's about the improvement rather than how you start."
'Strictly Come Dancing' continues on Saturday at 6.35pm on BBC One. 
'Strictly Come Dancing' 2017: Couples Photos