What did Pope Francis say to astronauts?
Pope Francis has pondered life's big questions with six astronauts in space, wondering about "man's place in the universe".
The talk was with three astronauts from NASA and three from the European Space Agency (ESA), comprising mission 53, in space now for over three months.
Italian astronaut Paolo Nespoli, 60, in his second call with a pope, admitted that despite the bird's eye view of Earth, man's place in the cosmos "perplexed" him.
American Mark Vande Hei said seeing the planet from space made him "realise how fragile we are".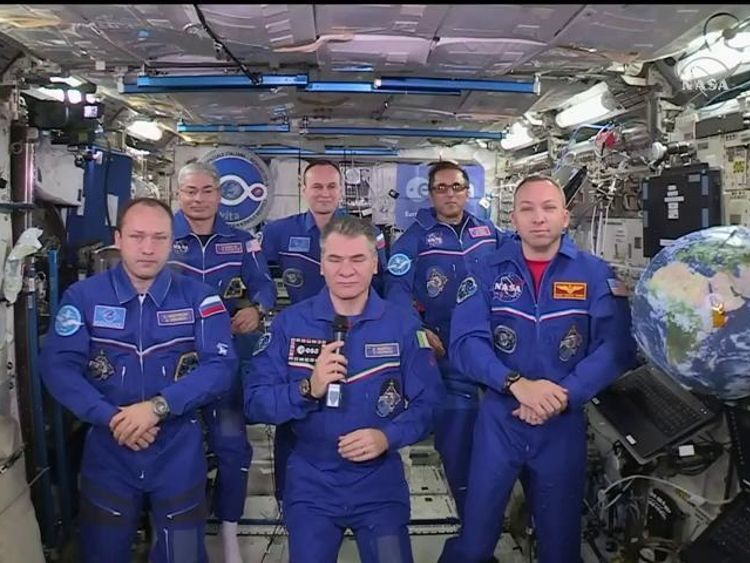 Meanwhile, Russian cosmonaut Alexander Misurkin said his view was influenced by reading St Exupery's philosophical book, "The Little Prince", while on the International Space Station (ISS).
Before his rare talk, the Pope tweeted: "The culture of encounter means recognizing that we are all children of God, despite our differences."
During the only previous call in 2011, the then Pope Benedict XVI spoke to Mr Nespoli when he was part of a crew of 12.
Pope Francis is clearly no stranger to big topics. In 2016, on World Church Day, he spoke about the loss of biodiversity being due to "selfish behaviour".
"We must not be indifferent or resigned to the loss of biodiversity and the destruction of ecosystems, often caused by our irresponsible and selfish behaviour," he said.
"Because of us, thousands of species will no longer give glory to God by their very existence … We have no such right."